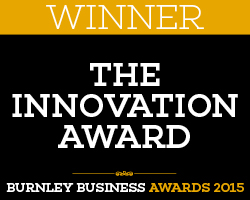 Process Instruments were named winners of The Innovation Award at the 10th Burnley Business Awards 2015.
What are the Burnley Business Awards?
The awards, held in a marquee in the grounds of Towneley Hall, Burnley, on Thursday 11th June, brought together Burnley businesses to recognise and celebrate their successes and achievements.
Held every two years, this year the awards saw Pi nominated in two categories; The Export Achievement Award, won by AMS Neve, and The Innovation Award.
Before receiving the award, Pi were praised for being innovative in several areas of the company, from products to marketing, systems to manufacturing.
Michael Riding, Managing Director at Pi, said:
"Here at Pi, we pride ourselves on our innovative techniques, and truly believe that innovation isn't a process, it is a culture. We would like to take this opportunity to thank everyone for their continued hard work and efforts, in helping Pi to win this award."