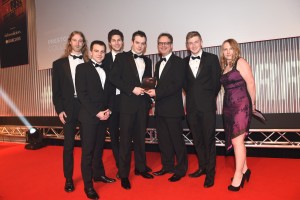 Process Instruments were named winners of The Engineering Business Award at the annual Lancashire Business View Red Rose Awards 2017.
Finalists for 3 Awards
This year, Pi were nominated in three categories; International Achievement won by Group55, Innovative Business won by Levity Crop Science and Engineering Business.
Pi had a different approach to the applications this year by making a series of videos, introducing the judges to the team and showing them round the offices, laboratory and manufacturing facilities in Burnley. A selection of professors, directors and distributors from the UK, Ireland, USA, China and South Africa also provided testimonial videos regarding our partnerships.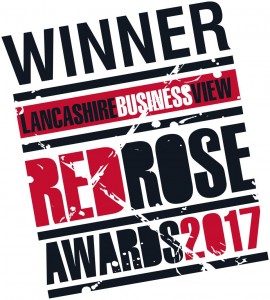 Before receiving the awards, the judges commented:
"With advanced engineering at their core, Process Instruments is a truly innovative and highly motivated business. This is a business that puts investment center stage, with 30% of overhead invested into research and development. And they are exporting Lancashire design and engineering around the world – with sales to China rocketing by 300%".
Michael Riding, Managing Director at Pi, said:
"We are really proud to win this award, especially on a night where Burnley businesses as a whole did so well. We would like to take this opportunity to thank everyone for their continued support and hard work, especially those who contributed to our video application, in helping Pi to win this award".
The Lancashire Business View Red Rose Awards were held at the Winter Gardens, Blackpool, on Thursday 9th March.