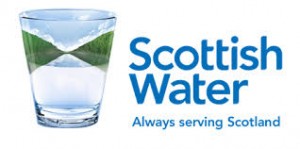 Scottish Water has recently updated their Approved Instrument List and Process Instruments (UK) Ltd. (Pi) has been selected as the sole supplier for Coagulation Controllers.
Following a detailed application process, Pi's CoagSense coagulation controller was chosen as a new instrument for the latest edition of the list. The CoagSense joins Pi's CRONOS® HaloSense chlorine analyser on the list.
CoagSense Approved by Scottish Water
Pi's CoagSense is an integrated coagulation controller that accepts multiple inputs from various parameters including pH, UV254, turbidity, streaming current, flow and temperature. From these measured parameters, the CoagSense outputs a flow proportional coagulation control signal that can go to a site SCADA or direct to control a coagulant dosing pump.
Sales Manager, Dr. Rob Paramore said:


"This is a great achievement for us. After many successful installations in Irish Water, it's great to see other utilities recognizing the capabilities of Pi's CoagSense coagulation control systems. We look forward to working with Scottish Water on their future coagulation control applications."
To see Pi's full range of products, please click here. Alternatively, if you wish to discuss your application with us, please feel free to contact us.