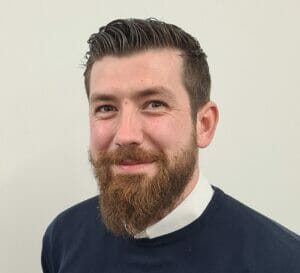 Louis Wilmot joined Pi at the beginning of January 2022 to provide sales and applications support to Pi's customers in the South, South West, Midlands, North West of England and Wales.
Louis brings a wealth of experience to the role and is looking forward to meeting Pi's customers, and providing the superb applications support that Pi is known for.
Of his new role, Louis said;
"I've admired Pi and it's achievements, particularly the recent award of the Queen's Award for Innovation for it's CRIUS®4.0 controller, for a number of years, so when the opportunity arose to join the team I was very happy to have been invited. I'm really looking forward to working with Pi's existing and new customers to add value with, for example, Pi's CoagSense coagulation control system, or Pi's HaloSense residual chlorine monitor."
Sales Director, Dr. Rob Paramore said;
"As our UK customer base grows, the addition of Louis to the UK sales team allows us to continually provide the excellent customer service and support that Pi has become known for."
Louis will be contacting existing customers over the next few weeks to ensure that Pi is continuing to provide the advice and support that they have come to expect from Pi.
Worldwide Offices – Contact Process Instruments today!
Process Instruments has offices based in the UK, Ireland and France, and a company representative in China. Contact us today to discuss your application!