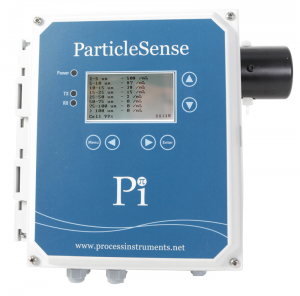 China City Water Institute Science &Tech Committee organised its annual meeting for 2022 in collaboration with Shenzhen Water (Group) Company Ltd. Providers of water supply services including water transmission, water system management, water network maintenance as well as sewage treatment.
The one day event was held on the 19th August and was attended by water companies, water bureaus, design institutes, engineering companies and manufacturers. The event generated huge interest in Process Instruments advanced sensor technology ParticleSense which is considered one of Pi's world leading stand alone particle counter with the capability of counting and sizing particles in water from 2-127 microns.
Other world class sensors from Pi includes but not limited to ChargeSense, DioSense, FluoriSense and CoagSense.
The event was a big success resulting in huge interest from the Suzhou Water Bureau as well as secured an order for 5 sets of Particle Counters.
For more information regarding our current projects in China please visit our website. If you would like more information about Pi's range of products, please contact us to discuss your requirement.