As part of Pi's sales into more than 60 countries worldwide we maintain dedicated technical support in China in the guise of Chen Jiang.
Based in Hangzhou, Chen Jiang provides support, both technical and applications, for all of our Chinese customers. This includes introducing the benefits of the CRIUS® 4.0 to new customers around China.
Working in conjunction with the UK department for International Trade, Chen Jiang and Pi were part of a delegation of UK companies that visited the mega city of Chengdu in Southwest China (population 16 million vs London is 9 million) to introduce UK products to two large environmental companies; Sichuan Environmental Protection Industry Association, and Sichuan Eco-Environmental Protection Group.
The presentation focused on the main attributes of the CRIUS® 4.0 that make it particularly of interest to the Chinese Market.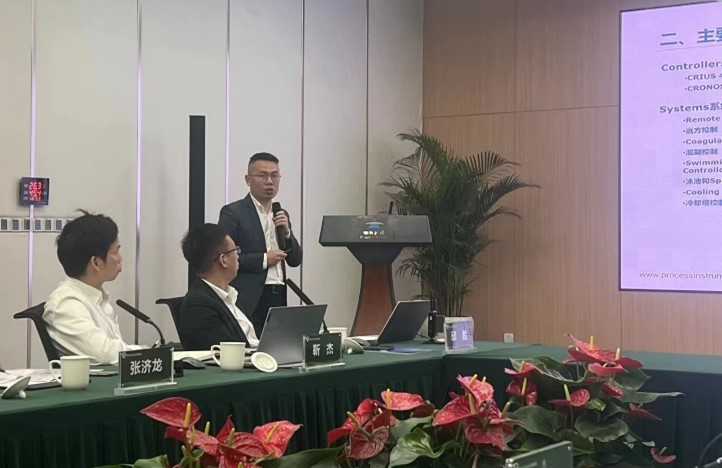 High quality
Great value for money
Extremely capable
Multi sensor
IoT and water 4.0 enabled
Of the trip Chen Jiang said "It's always great to present the CRIUS® to an interested audience. The product went down particularly well with a lot of interest in the turbidity and residual chlorine products".
If you would like to know more information about Pi and its products, please visit: https://www.processinstruments.co.uk/