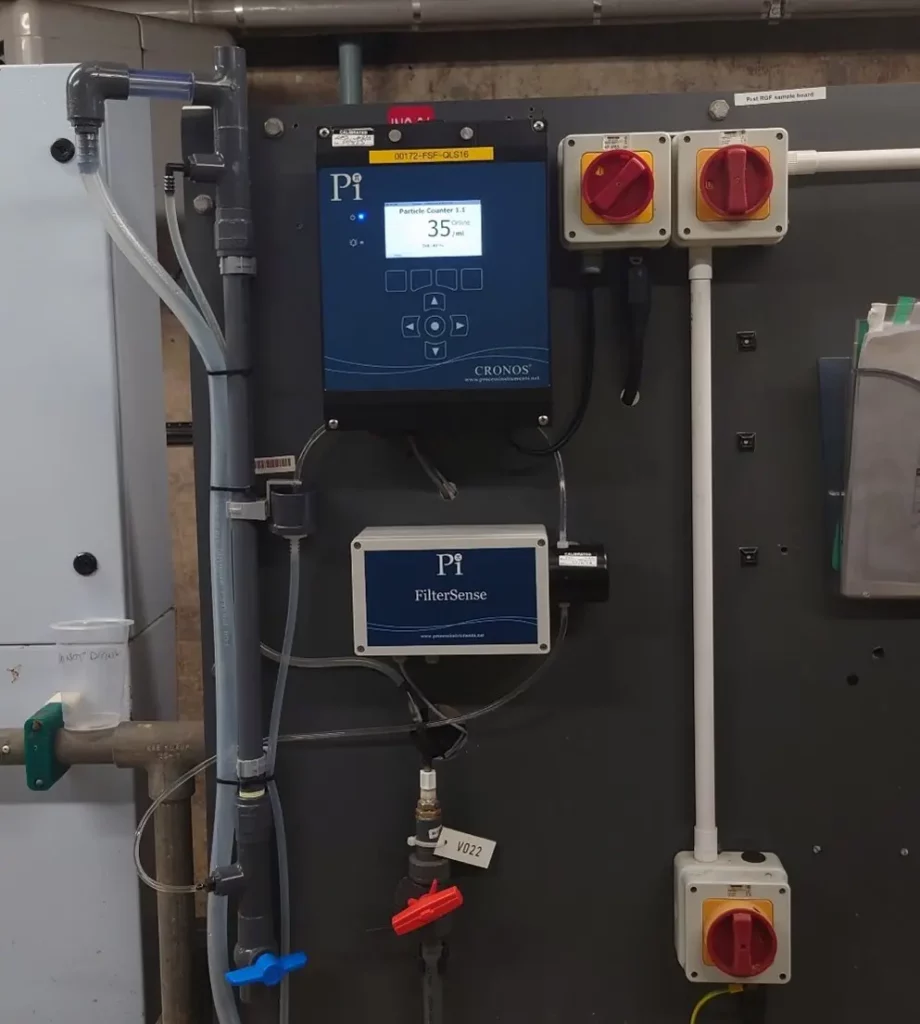 Like most online instruments, Particle Counters require calibration against known samples to ensure accuracy and confidence in the results.
Pi offers the service of calibrating all of its Particle Counters; ParticleSense, FilterSense and CounterSense either onsite or at our service centre in Burnley.
Alternatively, it is possible for customers to calibrate their own counters and Pi offers the training to enable this.
Welsh Water asked Pi to calibrate one of their FilterSense particle counters on site and commented "I've only had to do the brush cleaning maintenance, otherwise it just works".
With proper calibration and maintenance, the particle counter can operate reliably and accurately with Pi recently calibrating a particle counter for Bristol Water that was installed in 2009!
If you would like to know more information about Pi and its products, please visit: processinstruments.co.uk