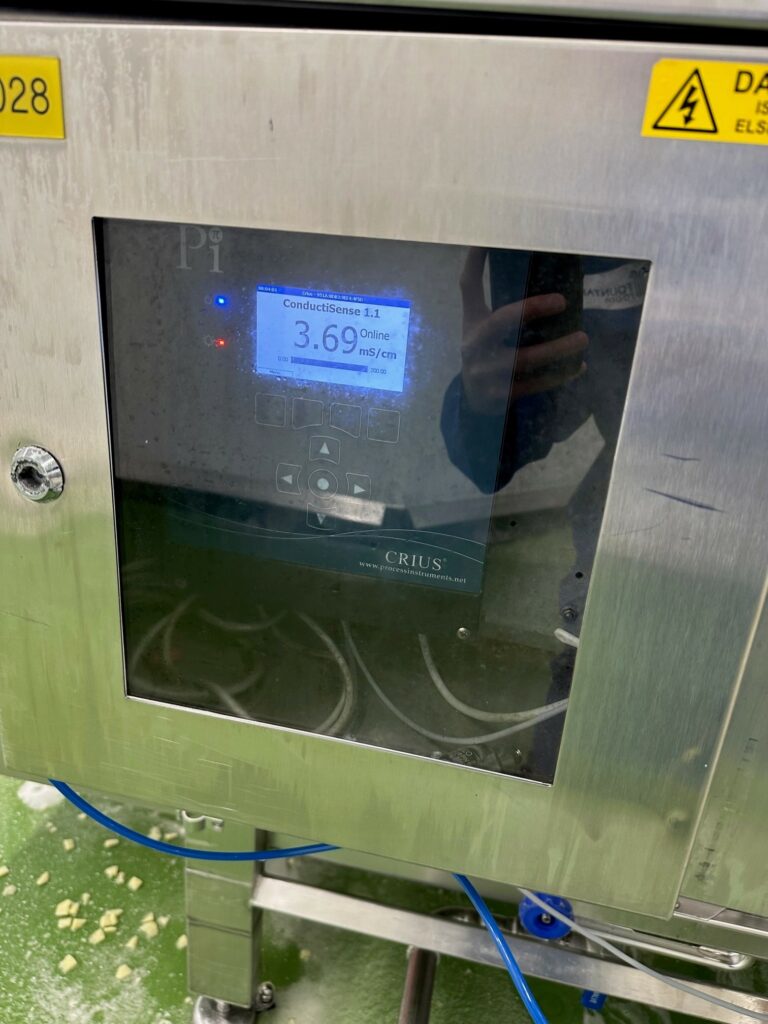 Following staff changes, Lester Gratton of Fountain Foods reached out to Pi to provide training on the conductivity meter already installed at Wisbech.
Initially Pi provided support remotely but followed up with on-site training. Lester Gratton said that he was "very pleased with the support and training given by Pi both remotely and during on site visit."
The online conductivity meter from Pi has proven to be reliable and great value for money, both in food and beverage markets and elsewhere. The toroidal conductivity measurement technology from Pi is robust and particularly suitable for difficult applications.
For more information on the ConductiSense or any other monitoring and control options in your industry please contact Pi by visiting: www.processinstruments.co.uk