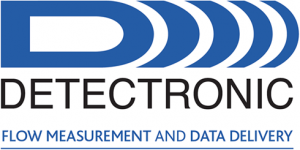 Detectronic Ltd. and Pi have recently got together to embark on a joint development program that will result in Detectronic integrating the Pi electronics and display platform into two of their new flow measurement systems.
Steve Woods, MD of Detectronic comments:
"Utilising the versatility of Pi's existing display and control systems is allowing us to get our new flow measurement products to market more quickly. Collaborating closely with Pi means we can more quickly and cost-effectively add value to our new flow sensors for the ultimate benefit of our customers in the UK and Germany".
Excited to Team up with Detectronic
Both Detectronic and Pi hope that this collaboration will pay dividends into the future as these two East Lancs leaders in instrumentation get together and pool expertize.
The development started in December 2016 and is expected to be completed by the end of March 2017 and includes the design and engineering of a new specialist input card to enable Detectronic to connect their ultrasonic sensors to special branded versions of the CRONOS® and CRIUS® controllers. In addition Pi will be writing specialist firmware to support the integration of Detectronic's designs and sensors.
This collaboration between Pi and Detectronic comes as the latest in a long line of bespoke development projects between Pi and its customers which have included; firmware, software, and bespoke engineered solutions all based around Pi's expertise in instrumentation for the water industry.
For more information about Pi's products please click here, or to discuss your application with one of our application specialists, please contact us.