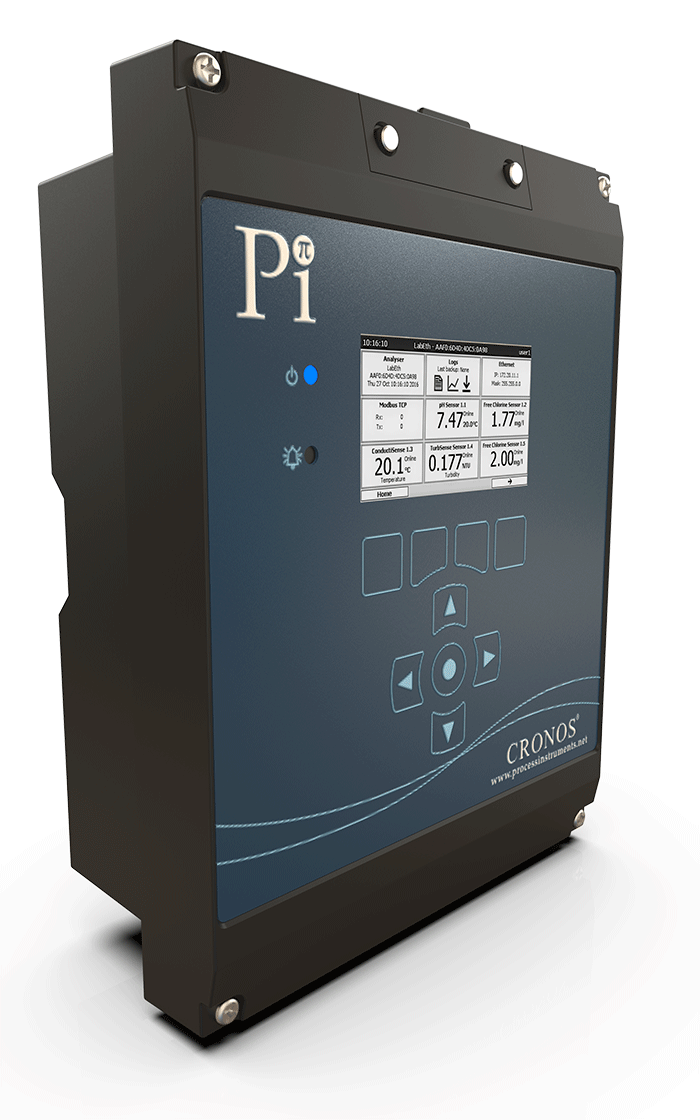 The CRONOS® controller from Process Instruments has just got even better! Not only is it an affordable, flexible analyser and water treatment process controller but it is now also upgradable to have a colour screen and downloadable data logging.
These new optional upgrades are available at the time of order or, for the downloadable data logging, can be added to existing instruments already installed.
These new upgrade options mean that the CRONOS® controller is more adaptable and customisable than ever before. Still with the capability of connecting any two sensors, or to any SCADA/PLC, or to control any dosing pump or even automate simple water treatment processes; the CRONOS® controller sets the benchmark for affordable water treatment analysers and controllers.
Upgrades Can Be Added To Already Installed Instruments
If you require more sensors or control options then don't forget our CRIUS® controller, capable of connecting up to 16 sensors, multiple other inputs and outputs, and with options for full read/write remote access via our cloud portal, you can control and monitor complex water treatment processes without leaving the office.
If you require any more information about the new CRONOS® upgrades or about any other of our products then please do not hesitate to contact us.