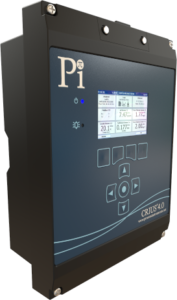 The provision of clean and safe drinking water in rural and isolated regions is a challenge that many countries are trying to address, and the Ministry of Water Resource is at the forefront of improving this provision for citizens in rural areas of China.
On the 30th of August 2022 the Ministry, in collaboration with Beijing Clean Water, organised a meeting to discuss this issue. Over 60 directors from 30 provinces attended and the topics of discussion included; rural water plants, smart water meters, online water quality analysers and the introduction of auto dosing technology.
In an exclusive showcase, Beijing Clean Water presented Pi's CRIUS® controller/analyser. The CRIUS® packs features normally only found on large urban water treatment plants into a small, affordable package. This, combined with world-leading connectivity and remote access means that the CRIUS® is the ideal solution to produce high-quality drinking water even on the smallest of rural treatment plants.
For more information regarding our current projects in China visit our website. For details on Process Instrument's range of controllers / analysers including the Crius®, Cronos® and online remote access and their use in clean and safe drinking water please give one of our representatives a call today.